[ GinghamGames.com - Archive of Games4Girls.com ]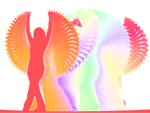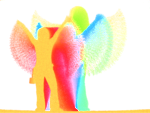 © 1996-2009 Metron Computerware, Ltd.
---
Editor
Genevieve Katz

Technology Editor
Lou Katz

Senior Reviewers
Adrianne Canfil
Adison Garzon
Finn Kisch
Maryanne Kushnir


Technology Reviewer
Lou Katz
Games4Girls
is an on-line zine that focuses on games that appeal to girls.
Subscriptions are available to game retailers.
Games4Girls is published by Metron Studios, P.O. Box 27268, Oakland, CA 94602, a division of Metron Computerware, Ltd.
Games4Girls is a registered servicemark of Metron Computerware.
---
Our Privacy Policy
We believe that persons visiting our site should be protected from unwanted invasions of their privacy, therefore:
We do not use or collect "cookies".
We do not solicit E-mail addresses.
Questions on our web pages are used to help us to better serve our target population. Submissions of information to these questions are completely anonymous.
We do not create, maintain or use mailing lists.

We collect and store only the following information about you: the name of the domain from which you access the Internet (for example, aol.com, if you are connecting from an America Online account, or princeton.edu if you are connecting from Princeton University's domain); the date and time you access out site and the Internet address of the website from which you linked directly to our site.
We use the information we collect to measure the number of visitors to the different sections of our site, and to help us make our site more useful to visitors.
---
Ordering:
For ease in purchasing any of the games we have reviewed here, we have linked to the Mattel and Amazon web sites. Be advised that Amazon considers your personal information to be their asset - and will use it as they see fit.
---
If you have any questions or concerns or wish to correspond directly with Games4Girls, please contact us by E-mail at


---
Logo images from Recollections, courtesy of Ed Tannenbaum - http://www.et-arts.com
---
NOTICE
Unless otherwise indicated, games, movies, books or other products which are reviewed or mentioned on this site have been given to us by the respective authors, publishers, distributors or their public relations representitives.
Alphabetical list of all reviewed items
Chronological list of all reviewed items
Noted - Games for your brother
Reviews - Games for younger girls
Coming Soon
Reviews - Computer-based games
Reviews - Console Games
Reviews - Hand Held Games
Reviews - Two Person Games and MMORG
Reviews - Strategy Guides
Reviews - Anime and Manga
Reviews - Books, Movies and DVDs
Reviews - Downloadable, Mobile, Casual
Reviews - Software and other stuff
Our Favorites


Games4Girls(SM). Metron Studios is a division of Metron Computerware, Ltd., Oakland, CA
Copyright © 1999-2010 Metron Studios

Web presence by Metron Studios
20100601