---
---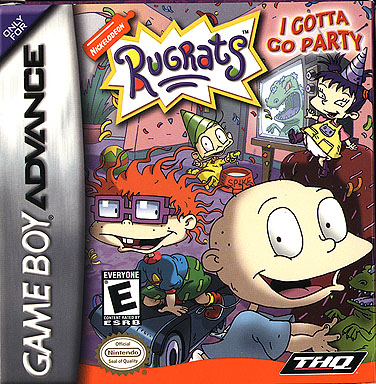 Rugrats - I Gotta Go Party
Ages: Everyone - Kids

One of the better Rugrats games. Lots of puzzles and satisfying fun because you can choose between story mode or game mode. Story mode Ė you have to find all the little rats hiding in the house and then play games with them. Quick Play Mode accesses the great assortment of games. The collection, fourteen in all, includes catching things, jumping ramps, matching and organizing objects, digging races, negotiating mazes, duplicating mud pies, navigating rapids and avoiding hazards and a take off on the shell game. You donít even have to like the Rugrats to have fun with this game.
Reviewed by: Editor - 06/03
Find a Rugrat and go exploring throughout the house and yard. You can choose between Story Mode or Quick Play. The idea of the game with Story Mode is to travel from one room to the next but before moving to the next room you must complete the games from the previous room. There are 3-4 games per room. The games vary in difficulty. The games involve the use of great hand/eye coordination (some games more complicated than others), puzzle solving and use of memory skills. The controls are fairly easy to use, however, there are times when you must utilize 4 different controls which can at times become tricky. Once you complete the whole story you can then choose any of your favorite games. With Quick Play you are given games at random to play. This Rugrats game offers up lots of fun for all ages.
Reviewed by: Stephani H. - 08/03
Rugrats - I Gotta Go Party
&copy THQ $19.99
GameBoyAdvance
To Order: GB/GBA http://www.amazon.com
Game Site: www.nick.com