---
---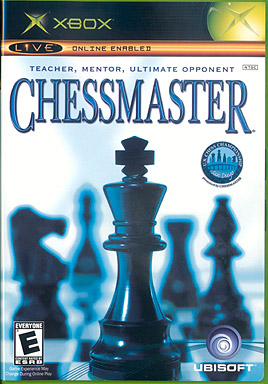 Chessmaster
Ages: Everyone

Chessmaster works hard to engage beginners, casual players and advance GM seekers. The Chess Academy option provides tutorials from basic strategies to advance plays. The Beginners section with Josh Waitzkin contains tutorials, drill and exams. Bruce Pandolfini runs the Intermediate section which contains all of the above and adds an endgame quiz (Fritz 8 introduces endgames at the beginning level). Finally there is a new section for advanced players with Grand Master Larry Christiansen The game boasts of over 180 different AI opponents with various personalities and experience levels.
You can get a lot of tutoring help by using the Chess Coach options such as suggestions for opening moves, blunder alert and the best -- solve for mate during the endgame. You can opt for reading the suggestions or having a gentle voice prompt you. A wide varity of chess sets are offered -- many including the funky animated one.
How to choose -- probably ask at the chess club. One great advantage here is that this version of Chessmaster is on the Xbox. All the others are on the PC. With this one you can play it in the living room sitting on the sofa.. You can play with a friend using the same controller or go online to find opponents. Comes with 2 months free online trial.
Reviewed by: Editor - 11/04
Chessmaster
&copy Ubisoft $18.98
XBOX
To Order: XBox http://www.amazon.com