---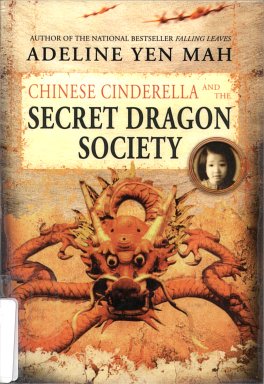 Chinese Cinderella and the Secret Dragon Society
Ages: 10+

I would not have found this book had I not dropped into our Asian Branch library in Oakland. The title caught my eye. What would a Chinese Cinderella be like? It's an exciting "kung fu" story about the introduction of an orphaned girl into a martial arts academy and her adventure in rescuing some American fliers during World War II. Yes, she has a wicked step-mother. No, she doesn't get a prince. It is filled with interesting cultural lore, bits of kung fu tips with a little bit of cooking thrown in. Yi Xian, a brave and adventuresome twelve year old and Grandmother Wu, the head of the Martial Arts Academy, break with the standard female stereotypes, both showing strong leadership and wisdom..
Next time you are looking for a book - juvenile or adult - wander into a library whose ethnicity is different from yours - you know - travel broadens one.

Female Factor: Two wonderful characters - a grandmother and a twelve year old girl.
Reviewed by: Editor - 05/08
Chinese Cinderella and the Secret Dragon Society
Author: Adeline Yen Mah
&copy Harper Trophy
Platform(s): Book
To Order: Book http://www.amazon.com/