---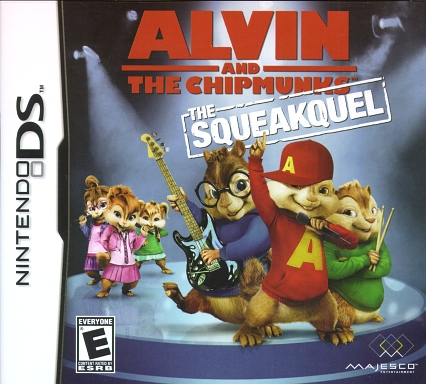 Alvin and the Chipmunks: The Squeakquel - DS
Ages: Everyone

The game is pretty much the same type of activity as that of the Wii - except you are swiping directions on the touch pad, and the Chipettes (not Chippies) come on board earlier. There are about half the number of songs (10) and about half the number of cities (11) and about half the price. The game - like the Wii version is easy to play - a wise move by the developers.

Fun Factor: No getting away from it - the chipmunks are cute and it's fun to watch them
Female Factor: There are the Chipettes
Player Friendly: Easy following the arrow directions.
Reviewed by: Editor - 12/09
Alvin and the Chipmunks: The Squeakquel
&copy Majesco $29.99
Platform(s): GBDSDS
To Order: DS http://www.amazon.com/ $29.99