---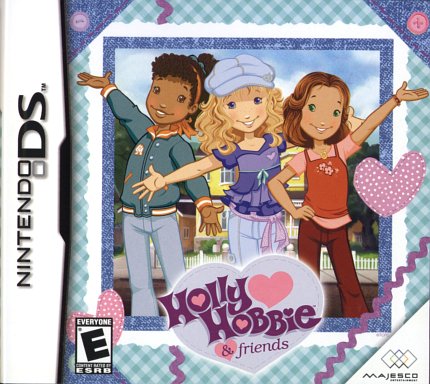 Holly Hobbie & Friends
Ages: Everyone

The Holly Hobbie franchise is enormous - books, cards, toys, stationary, even confections. If you have a girl you are familiar with Holly. Here in an interactive form, girls can play with Holly, live in her world, and do girl-type things. You will get to know her friends, family and pets but it's the mini-games that make up the overall activity. It is to Majesco's credit that they didn't play to the sweetness of some of the Holly Hobbie products, and parents will be pleased to find that they are included in the line-up.
The mini-games couldn't have been better selected if they had a focus group: poster design, dancing, planning a sleepover party, selling lemonade, in-line skating, biking, cooking, dressing up, baking, marketing. The only thing missing is astronaut training.
The games are assigned to days in the calendar and must be played sequentially. Once played you can go back, but since there is no ramp up of skill level here - the choice could have been left to the player.

Fun Factor: Good variety of mini-games.
Reviewed by: Editor - 11/07
Holly Hobbie & Friends
&copy Majesco
Platform(s): GBDS
To Order: GBDS http://www.amazon.com/ $29.99