---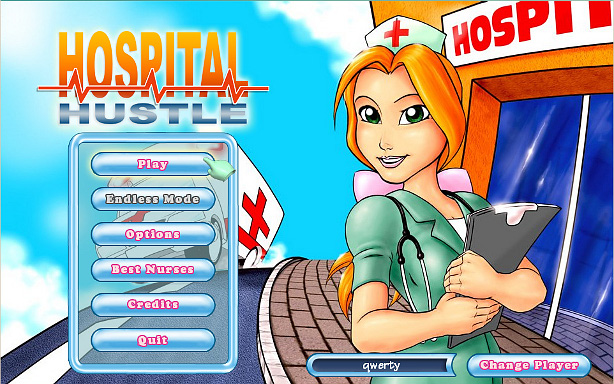 Hospital Hustle
Ages: Everyone

It's a sweet time management game with challenging obstacles, goals and multiple problems. It's rather straight forward, as the main character does not react to stress or circumstances. You only need to get the patient to the correct point and have the nurse supply the applicable support. You are able to make a few choices concerning available equipment but there are plenty of clues as to what you need to reach the goals. It's a great starter game because of it's simplicity in strategy and goals, yet remains challenging with all of the layers or elements which have been built in.
Casual games are made for the older female players, so I don't understand why they made all the doctors male. There was a female therapist at one point, on a second story in a two floor version. Otherwise the pharmacist, the x-ray, the ER (quick treatment) and maternity characters were all male. The only females were the nurse and the upstairs therapist, whose patients all fall off the treadmill and end up in a hospital bed . Come on guys - play to the bleachers.
The game can be sampled for free or purchased ($6.99) from portals like bigfishgames.com

Fun Factor: If you'ld rather play doctor instead of a short-order cook.
Female Factor: Hey - all the doctors are male!!
Reviewed by: Adison Garzon - 09/09
Hospital Hustle
&copy Merscom $6.99
Platform(s): WVISTA XP
To Order: Win http://www.amazon.com/ $6.99