---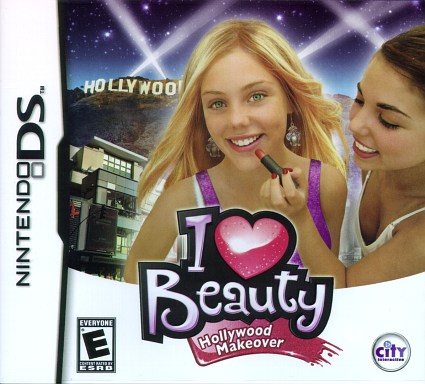 I ♥ Beauty
Ages: Everyone

It's OK to take a break from studying to be a physicist or astronaut. This little game was an eye-opener for one who combs her hair with a wet washcloth. French finger nails, straightening hair, false eyelashes, nail decals and plucking eyebrows are just some of the things that this game will expose you to, besides the more prosaic applications like eyeshade and lipstick.
At first glimpse, I found myself comparing the game to the Be-All-And-End-All Cosmopolitan Virtual Makeover, where players put makeup and hair styles on photos of themselves. But then I realized that the game was meant for young girls and the make-up techniques would look weird on young faces. What City has done instead is to create a story where your Auntie runs Beauty Center for show people in Hollywood and she lets you train as an apprentice.
The different techniques are clearly presented - you still have to stay within the lines. A couple of them required blowing into the microphone - drying nails and heating up the curling iron. Perfect scores will get you into a competition. Different clients will have different needs. As you progress you unlock mystery clients and get to use additional make-up.
Relax - it's a pastime - not a lifetime vocation.

Fun Factor: OK for a couple of hours but not much replay here.
Female Factor: It's a girl thing.
Player Friendly: Better done than some.
Reviewed by: Editor - 07/09
I ♥ Beauty
&copy City
Platform(s): DS
To Order: DS http://www.amazon.com/ $19.99