---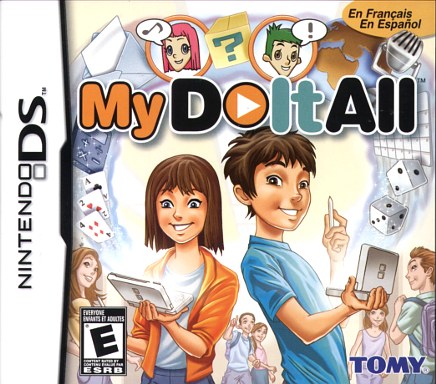 My Do It All
Ages: Everyone

My Do It All tries to do it all for everybody and so it's hard to figure out if this is for you. From the sign-on screen, it feels like it's for kids - but then we get to the productivity applications.
Productivity Applications

Periodic Table - Some metals with no data available like Roentgenium - nice to know that not everything has been found out.
Calculator -handy - also has algebraic axioms and quadratic equations, so you can bone-up waiting at the supermarket.
World is probably the most interesting with flag, denominations, capital, population and area. Muscat is the capital of the Sultanate of Oman - something I didn't know, and Israel is the size of New Hampshire.
Notepad is good for one line, and will save if you pick the line number first.
Fun Applications - seems more tailored to kids
Sound Effects - Plenty - guns, explosions, sirens, animals.
Voice Changer - Does record your voice but only changes it to echo, high and low tones. Hard to figure out how to save - like when you have created something on the
Rhythm Machine - has three sound types and beats, metronome, a beat sound and a pad for composing your own melody. It's not Rock Band but fun fiddling with it.

Game Applications- A variety of spinners, dice and simple card games.

So there you are. Plenty of protection, so no one else but you can see you use your Do It All. Up to six person wireless single card play. Nice! Is it your cup of tea?


Fun Factor: Not exactly fun - but useful and interesting.
Female Factor: Be who you want - plenty of facial customization.
Player Friendly: Could even help with homework.

Reviewed by: Editor - 04/09

My Do It All
&copy TOMY
Platform(s): GBDSDS
To Order: DS http://www.amazon.com/ $14.99