---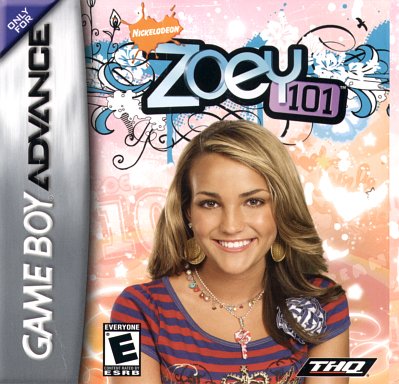 Zoey 101
Ages: Everyone

If you are looking for the charm that Zoey has on the Nickelodeon channel – you won't find it here. The main cast of characters are here to introduce the minigames and that's about it. Instead of having a story and a few well thought out mini games, you will find a hodge-podge of minigames. Zoey must curry favor from the three main groups at her boarding school – teachers, boys and girls by completing the minigame tasks. As she completes them, she advances to harder ones, Dares, and then to Challenges. After completing all these – she can advance a semester, and after advancing three semesters – there is a party. Passwords allow you to keep track of your scores.
The minigames are not well though through -- for instance, a basket ball contest where it is not clear whether you are playing offense or defense, a disk golf game where the target isn't clearly defined. There are other games where you have to put together things, race, run a maze, and one which copies Diner Dash. If you're hot on Zoey 101, listen to the music, watch the show, read one of the books – write your own story – put it on You Tube.

Fun Factor: The minigames won't even tempt you away from Chemistry.
Female Factor: Lots of girls who could be doing better things.
Player Friendly: I think the poor design of the minigames shows disrespect for their players.
Reviewed by: Editor - 04/07
Zoey 101
&copy THQ
Platform(s): GBA
To Order: GB/GBA http://www.amazon.com/ $18.99